The team at YES Disability and the Auckland Youth Engagement Group were privileged to be hosting our brother and sisters from the I.LEAD Youth Team down in Palmerston North
The Palmerston North Team landed in Auckland earlier this week, and were cleared for some R&R before coming getting into some solid mahi and discussions with myself and Jamie here at YES. It was our privilege to host oour friends from down the line, with Jamie giving them a tour of the YES building, the staff and the facilities.
Then it was straight into the boardroom to discuss what they wanted to come out of their visit here in Auckland. Jamie led the discussions of what they could expect, making sure they had as much time as possible to explore Auckland in between all the business that would be taking place over the next few days.
They ended the day taking a look at YES's awesome ReImagine exhibition, now stationed at Silo Park in the Auckland CBD, before heading to Sylvia Park for more R&R, shopping and chill time.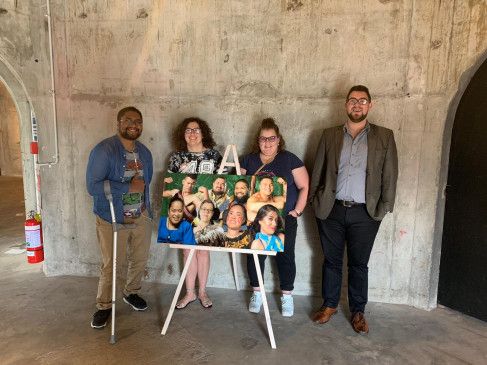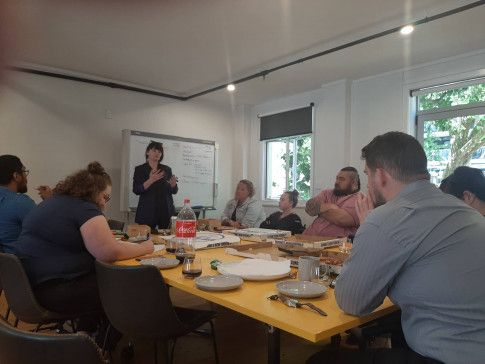 It was back to the discussion table the next day, with our friends from down the line meeting with members of the I.LEAD Organizing Committee to dicuss what the future of I.LEAD looks like and how the Regional and National Youth Groups would work and operate. Awesome discussions were had on governance material like Terms of Reference and Code of Conduct, as well as some grassroots level workshops like the consultations we would be having to discuss the name change of the Office of Disability Issues.
Now it's time to get ready for tonights festivities as we host our Palmerston North Team at the Attitude Awards. This would be an awesome send off for them as they head back home the next day. It would also be a momentus end to a solid year for I.LEAD, and a solid platform to launch us into all the awesomeness that awaits in 2020. Stay tuned for more to come!!