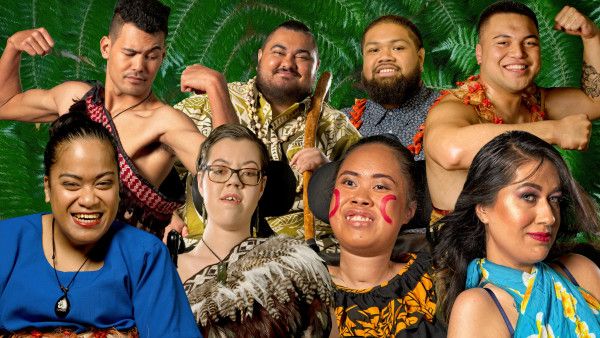 I.Lead is a disabled youth movement led by youth, for youth. We aim to amplify the voices of disabled youth on any platform, at any table.
I.Lead started as the FIRST EVER Disabled Youth Conference in 2019, held in the Parliamentary Building in Wellington. Since then, it has evolved into a full-blown social change movement dedicated to amplifying the voices of youth with disabilities, while also upskilling them both personally and professionally to allow them to do the same for their peers.
On top of bi-annual conferences, we also provide workshops and opportunities for youth to not only have their voices heard, but to also gain skills in networking, communications and other essential skill sets that ready them for further employment, either with us, helping to run one of our many workshops and projects, or into other areas of interest.
Our bottom line – we provide a platform that holistically supports disabled youth to not only lead meaningful, fulfilling lives, but also speak out on how things can be made better!
The I.Lead Conference is a platform for disabled youth from across New Zealand to come together to find solutions to prevalent issues and barriers they face as disabled youth living in New Zealand. It is also a space of collaboration and innovation, being a platform from which we can identify solutions to these issues, as well as giving the opportunity to have them presented to high level policy and decision makers.
The first conference, back in September 2019, focused on identifying a broad range of issues in 7 key topics: Housing, Sport and Recreation, Healthcare, Employment, Education, Transport and Media. From these 7 topics came 27 recommendations of which formed the basis of I.Lead's work with central government for the past 2 years.
Our second conference in 2022 was completely virtual – the FIRST virtual conference for disabled youth. This year, we focused on 6 topics – Education, Transition, Transport, Employment, Sport & Recreation and Housing. We then delivered 16 recommendations to government officials!
To sign up and be hear more about our next conference, CLICK HERE
And for more information on all things I.Lead, follow us on Facebook and Instagram, or contact ilead@yesdisability.org.nz
Run a yearly, national conference

Work directly with government agencies on policy and legislation

Connect with young people across NZ

Run workshops, events and social activities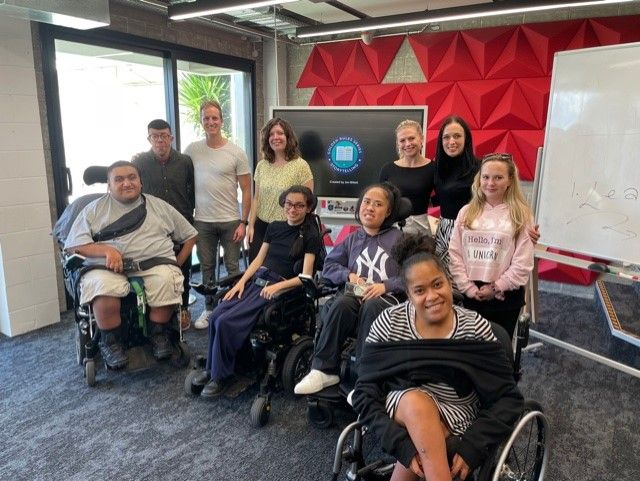 National I-Lead Committee
The National I.Lead Committee is made up of representation from around the country.
They meet monthly to discuss issues, policy, barriers and events. We are always welcoming new members to join the cause! When an opening becomes available on the I.Lead Committee, being an I.Lead member means you are eligible to apply for a spot on the committee!
If you are looking to make change through the telling of your story and lived experience of disability, CLICK HERE!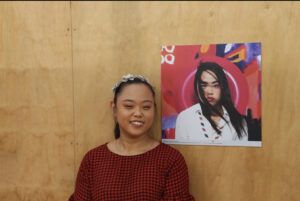 My name is Grace Lee, I am the newly appointed chair person for the i-lead committee but have been part of the disability sector since I was 15 years old and am now in my late 20's. I was born with cerebal palsy-spastic diplegia and my passion is to create a more accessible future for other young people living with impairments. Despite living with an impairment, I am your typical young person. I enjoy traveling, listening to music and being with my friends. I also hold a full-time job outside of the sector, so am always keeping busy!
To learn more about Grace, click here.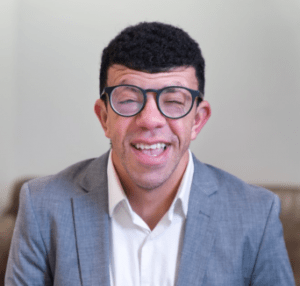 Hey, little about myself – I'm a 28 year old Palestinian working at YES disability as a youth facilitator and involved with the I.Lead team. The experiences I've had in my life has ignited my passion of helping people whom have had similar experiences as I have. I completed a counselling degree (post grad diploma) allowing me to use my personal experiences and qualification background to contribute to the I.Lead Committee.  
To learn more about Abdulla, click here.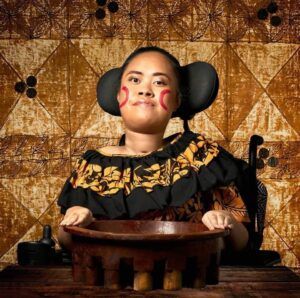 Talofa Lava! It's your girl Naomi here. I'm a 23 year old Samoan who has been involved with the disability sector since my high school years. Since then I've been able to accomplish my certificate in social work, had a great number of opportunities working alongside some really cool people breaking barriers amongst other things. I am one of the few founders of Phusion, as well as being part of a few board committees and projects. I have a passion of supporting our pacific people and our youth. All this may sound boring, but if you meet me in person you'll see I'm just a regular shy person who is ready to see more of the world. Oh and I'm also the secretary of I.Lead and I have been part of the committee since 2019.
To learn more about Naomi, click here.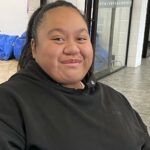 Hello, my name is Faithleen Tou. I am 19 years old. My disability is Femoral Hypoplasia Facies Syndrome, which practically means I was born with no knees and my right arm is fused. I am half Samoan and half Cook Island.
To learn more about Faithleen, click here.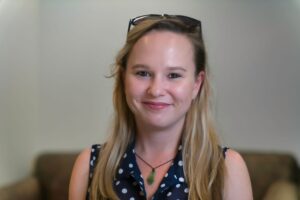 Kathleen is a representative of Kids with Arthritis NZ, and has lived experience with Rheumatoid Arthritis. She is also a member of YES Disability's Youth Engagement Group, as well as being one of the founding members of the Phusion Dance Group, an all-abilities dance group dedicated to Pacifica dance and culture. Her bubbly attitude and caring nature has been a welcome addition to any group or project she's been involved in. 
To learn more about Kathleen, click here.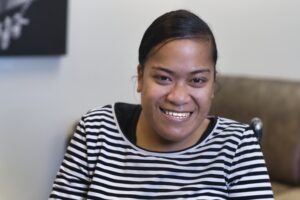 Niah is a major advocate for pasifika youth with disabilities. She has been a part of many different pasifika projects within the disability sector, and is a resounding voice when it comes to the nature of pasifika youth with disabilities and how they fit into their families, aiga, communities and cultures. She helped found Phusion, an all-abilities pasifika dance group that advocates for inclusiveness and cultural identity for. 
To learn more about Niah, click here.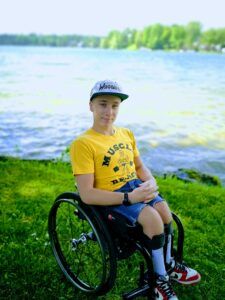 Jaden is an 18-year old university student, competitive athlete, leader, advocate, and community contributor. He lives with Spina Bifida and has a strong belief that we all have the ability to make positive contributions to society. He is passionate about advocating for young New Zealanders, in particular, those who live with a disability so that their voice is heard. Aside from being on the National I-Lead committee, Jaden also serves on the Ministry of Youth Development Youth Advisory Group, the Halberg Foundation Youth Council and is a youth ambassador for the YES Disability Resource Centre.
To learn more about Jaden, click here.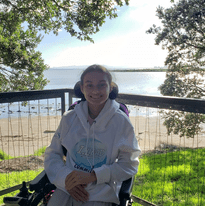 Hi I'm Gemma. I joined I.Lead in 2020. I am 23 years old of Maori descent and I am looking forward to studying counselling. I love helping people and being there to listen. I'm passionate about the disabled community, gay community and women's which I am all a part of. I'm also a member of the PHAB disabled social group which I love attending. I look forward to where I.Lead takes me and the disabled community in New Zealand.
To learn more about Gemma, click here.
Hey, my name is Lael Marshall. I'm 24 and I love photography and helping people. I am a representative from the YAYS group in mid-central. My main interest is advocating and supporting people with invisible disabilities.
To learn more about Lael, click here.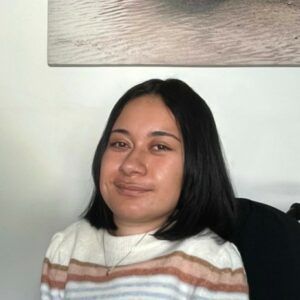 There is always another way. Living by this is how I creatively find success as a first-generation Pasifika New Zealander with a neuromuscular condition and as a woman in tech, a university student, and an after-school mentor for primary school students. Beyond academia, I'm often storytelling through fashion, losing myself in nature, or exploring holistic approaches to health and well-being. Contributing to the community is always fun, and I highly enjoy supporting, encouraging, and connecting with others through the celebration of individuality as well as empowering others to unapologetically go after what they want, especially if it's in another way.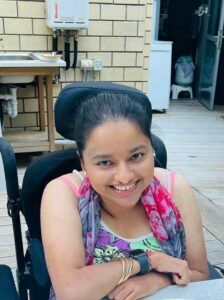 My name is Prakashni Prakash and I am a 29 years old. I am Deaf and also have cerebal palsy. I was born in Fiji but moved to New Zealand when I was a baby. I grew up with friends in the deaf community who had sign language experience, I am from Indian descent so my sign language is a little different than NZSL. I enjoy travelling and learning about different cultures and places.
To learn more about Prakashni, click here.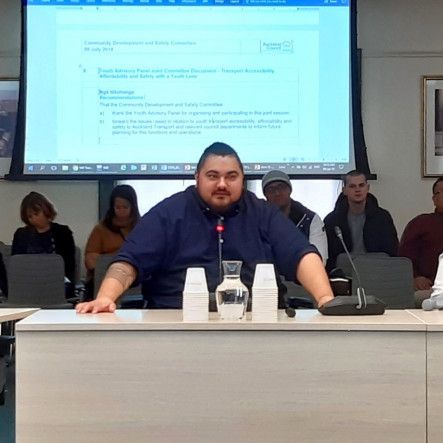 Kia Orana, Ko toku ingoa Kramer Hoeflich. I was born and raised in the beautiful Cook Islands on the island of Rarotonga, till I was 15 and a spinal cord injury changed my life and brought me to New Zealand. During this time, I was faced with many challenges and had to overcome many barriers to become the person I am today. This is where I found my passion to work with young people of all abilities, cultures and backgrounds, alongside them make a difference within in the community. I have a strong focus on equality, inclusion and diversity this is reflected on the projects, events and boards I am a part of. 
I am a strong believer in the unique ingenuity that young people possess and the unlimited potential that is tapped when we work together as a community. I am passionate about working to change perceptions of what young people of all abilities can achieve and contribute. One of the ways I plan on doing this is by building awareness and acceptance around mental illness and breaking the taboo that surrounds youth suicide. I am a strong voice for the both the Pasifika and disability sector, my aim is to bridge the gap between disability, youth, community & government.