An I.Lead Update for August!
Wow – August has been a busy and exciting time for the I.Lead committee. Not only were we lucky enough to attend the epic INVOLVE conference down in Wellington as stallholders, but our committee members Lavinia and Josh presented onstage. Check out our Facebook and Instagram for a few snaps of their talk! Thanks to the awesome crew at INVOLVE who hosted an engaging and informative few days for us youth workers.
The 13th of August also saw us celebrate one month exactly until the kick off of our own I.Lead Conference down in Wellington. The committee are pumped to have everyone together again and discussing the issues that affect us all the most, and to celebrate being together again after the year that was 2020. If you haven't signed up yet, you still have time! Spaces are limited so head to our website to sign up. This year we are holding the conference at not one, but two epic Wellington locations – Parliament and Sky Stadium.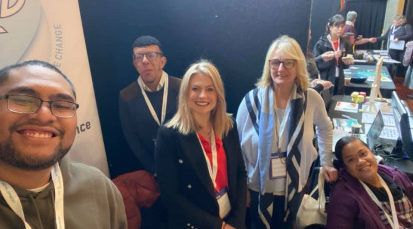 As a committee we are also embracing this lockdown as an opportunity to rest and recharge for the busy year we have ahead! We hope you are all staying safe and keeping well during these times, if you are feeling overwhelmed talk to those whom are close to you. We are all needing the extra help whether that's just a quick txt message or a phone call, it could make all the difference for that day.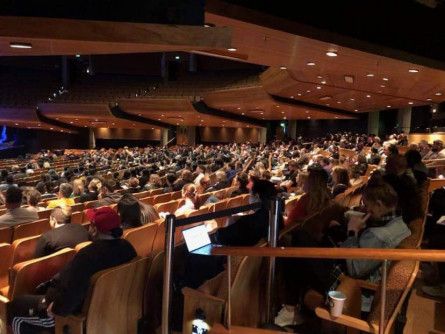 I.Lead have a few things coming up in lockdown, the Re-Imagine Billboards are being put up and are available to be seen over Auckland from August 23rd – September 6th. If you are doing essential shopping over the next few weeks, keep an eye out for the billboards, they are great photographs and have amazing stories behind them.
I.Lead's social media will be doing great things to support and stay connected to the public, we will be interacting with the audience using 'live chats' on Facebook and Instagram. Telling you some life hacks and doing some Q&A's, we are thinking of doing a Zoom Quiz Night as well so keep an eye out for I.Lead on Facebook, Instagram and TikTok!
Focus on your health and wellbeing as that is the priority for yourself and for us all, lean on those people around you during the days you feel a bit down. If you need to phone us for a chat or updates, we have our phones available and our social media will be active if you want to flick a message. Stay Safe, Be Kind and Stay Connected.